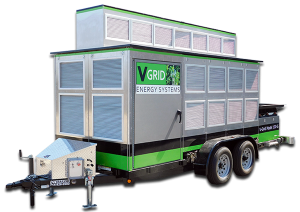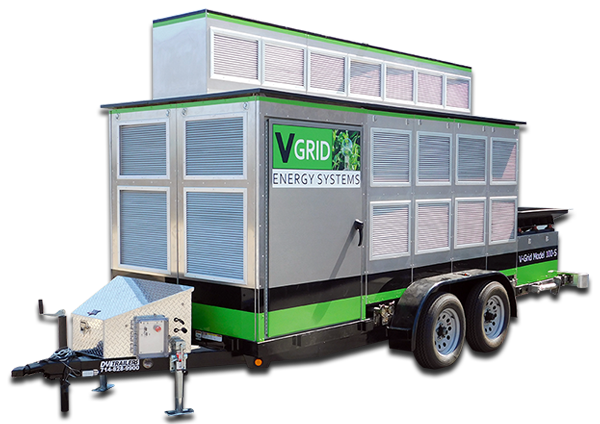 High-Value Activated Carbon

&

Low-Cost Electricity!


Systems in operation in California's Central Valley
Learn More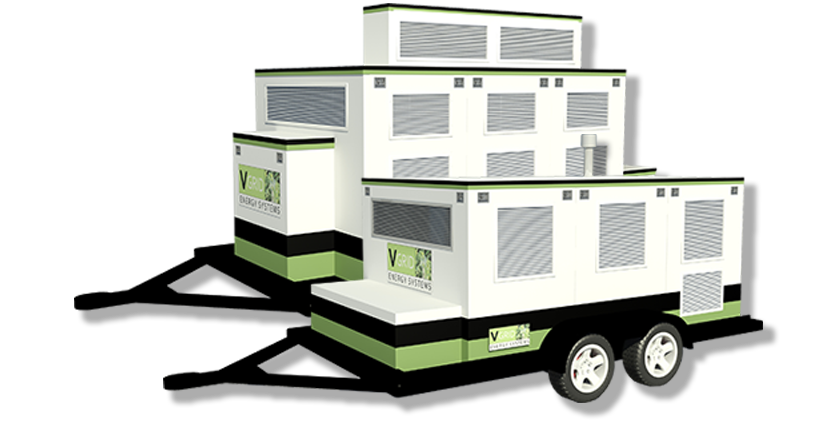 Dramatically Lower Irrigation Costs and provides low cost energy for Ag processing, cold storage, etc….
Learn More
V-Grid's Model 100 Bioenergy Server
V-Grid's Model 100 Bioenergy Server, which runs on agricultural waste to generate electricity, can dramatically lower a farmer's irrigation costs. Compared to other technologies, V-Grid can deliver cheap, renewable, on-demand, distributed electricity in some cases for as low as 4¢ per kWh. Additionally, our Bioenergy Servers can also co-produce either biochar soil enhancers which can rebuild a farm's soil health for long term sustainability or High-Value Activated Carbon which is used in commercial applications such as; water treatment, air purification, food/beverages and pharma/medical. V-Grid currently has systems in operation in California's Central Valley. V-Grid is making these Bioenergy Servers available to farmers on a buy/lease basis. To learn more, download our product brochure below.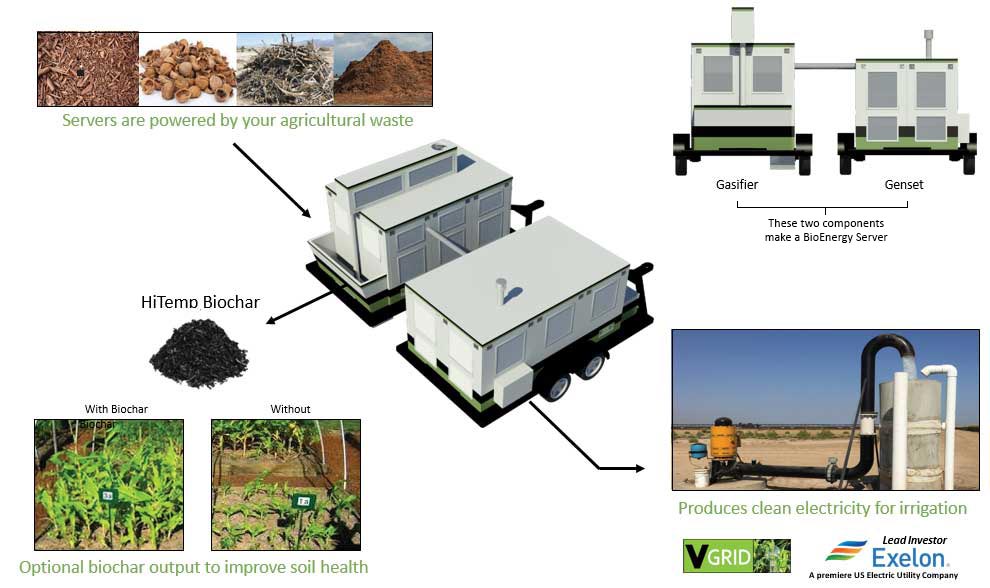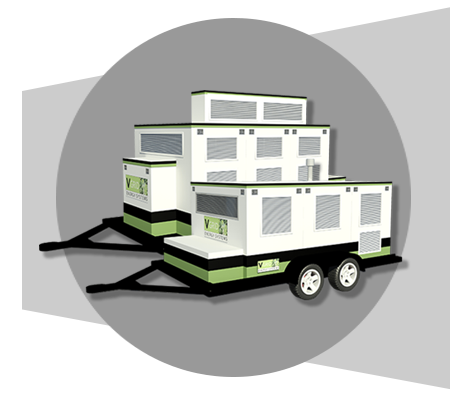 Low Cost Electricity
Dramatically Lowering Irrigation Costs
Ag processing, Cold Storage, etc..

High Temp Biochar
Rebuild soil health for long term
sustainability and lower CO2 output

High Temp Carbon
Valuable carbons used
for commercial application